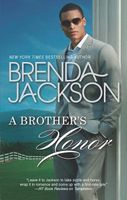 Series:
Grangers
(Book 1)
The Granger brothers left behind their family's Virginia estate-and the bad memories it holds-years ago. But their dying grandfather's request brings them home:to a failing business, a legacy of secrets and a deathbed promise to make things right.

As the eldest brother, attorney Jace Granger is determined to take responsibility for Granger Aeronautics, his family's failing business. But the years of mismanagement seem impossible to untangle. As CEO, he hires a consultant to turn the company around. Smart, sexy Shana Bradford is the right person for the job-and the right woman to turn Jace's world upside down.

But the passion between them is jeopardized when old secrets begin to emerge. A woman from Jace's past suddenly reappears. And an explosive discovery changes everything Jace thinks he knows about his mother-and his father, who was convicted of her murder.

Jace Granger tried to leave his family history behind once before. But this time he needs to face the past...or risk losing his future.

Three brothers. One legacy. A lifetime of secrets.
Good book. Jace and his two brothers, Caden and Dalton, are called back to Virginia when their grandfather is dying. He makes them promise to take over the family business which is in trouble and to clear their father who was convicted of murdering their mother. All three brothers had left their hometown behind after they were grown because of the bad memories there. All have become successful men.
Jace is the main focus of this story. He takes over as CEO of the business and discovers that things are even worse than he thought. He hires Shana, whose company specializes in turning around failing businesses. There is a sizzling attraction between the two of them that leaps right off the pages. Shana has a rule that she doesn't get involved with clients after she was betrayed by the one that she did get involved with. Jace doesn't get seriously involved with anyone after being betrayed by his ex-wife, who only married him for his money. They fight their feelings but are unable to resist giving in. I loved Jace's determination to fulfill his grandfather's wishes regarding the business. It is obvious by the effort he puts into it that he was the perfect person to take over. He has the intelligence to do the work, but also to know when he needs help. I also enjoyed his pursuit of Shana and the way he also showed his caring. Besides the smoking love scenes there are some really sweet moments. Shana is portrayed as a really strong, independent and feisty woman. She has an excellent reputation in the business world. She admits her attraction to Jace right away but tells him that they must control their urges because she doesn't mix business and pleasure. That doesn't last long but they resolve to keep things professional at work and save the heat for their off hours. One of the things I enjoyed most was seeing the way that Shana worked. She has one of those minds that can put seemingly random things together and solve a puzzle. Both Jace and Shana started out with the intention of a simple affair, but discovered that they wanted more than just sex from the other one.
I loved the family relationships of both characters. Shana has her sister and her father, both of whom she is very close to. Besides being sisters, Shana and Jules are best friends and you can see their closeness in the conversations that they have. Both of them also look out for their father, who raised them after their mother's death. I loved their surprise when he tells them that he's thinking of remarrying, and their protectiveness when they want to check out the woman that he is seeing. The secondary story of his relationship with Mona is a sweet story of mature love.
Jace has an interesting relationship with his two brothers. They are obviously close and support each other, but they also have their own issues to deal with. I loved the teasing among them and how they can give each other a hard time without any hard feelings. Caden left home to pursue his music, but also to escape the memories of his life after his mother's murder. He deeply resented the way they were treated by the townspeople and especially heartbroken by the loss of the girl he thought loved him. Dalton has always been a ladies man and has never had to pursue a woman. Everybody thought he was living off his playboy ways, especially with older women and didn't realize that there was a really sharp mind there too. He plays a vital part in saving the family business. He also finds a woman who interests him but doesn't seem that interested in him. She disappears before he can get her name and he wants to find her. I'm really looking forward to their stories.
I loved the industrial espionage theme of the book. Jace and Shana had to track down who was sabotaging the company and why and bring them to justice. There were some obvious players and also a couple that were something of a surprise. Jace also came across some evidence regarding his parents that changed the way he looked at them. He still believes in his father's innocence and would like nothing better than to find the real murderer. I have a feeling that Shana's sister will play a part in that.