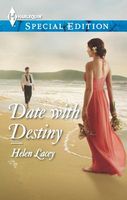 Series:
Crystal Point
(Book 4)
Financier Grace Preston did fourteen-hour days in New York City. She didn't do small towns in Australia. Not since she'd fled almost twenty years ago. But when a personal trauma sent her home -- with a secret she couldn't reveal -- the last person she needed was her first love.

Local cop Cameron Jakowski had loved Grace for most of his life. But he wanted marriage and family and she didn't. He was small town, while she was big city -- and lived half a world away. But for now she was right here -- a walking, talking temptation. One he managed to avoid…until he made one mistake. He kissed her. And reawakened the passion that could change their lives…forever.
This was a very emotional book. Grace has come to Crystal Point for an extended stay. She has spent the last sixteen years living and working in New York, with only short visits home. As a child she had a very high IQ and her parents sent her to a boarding school for gifted kids so that she could make the most of it. Because she was smarter even there she never felt like she fit in with the other students and when she was home on holidays she didn't feel right there either. When she graduated she had a brief relationship with Cameron, but left him to go to New York, claiming that she could never be satisfied with small town life. When she was involved in a serious accident it created a personal trauma for her and she was having trouble coping. Her boss and therapist sent her home to try to recover. She runs into Cameron almost immediately. They have had a snippy relationship over all these years as neither wants to admit that there is still something between them. Forced into closer contact with each other Grace realizes she still has feelings for Cameron, but refuses to consider any kind of future with him. She believes that she is not suited for the home and family routine, that there is no way to have her career also. She has always been a person who keeps rigid control over her emotions but things are changing and she doesn't know how to cope. I felt so bad for Grace. Her feelings of not fitting in made it really hard for her to connect to her own family, and they never seemed to notice. When she came home they were glad she was there for longer, but it was Cameron who realized that there was something really wrong. I loved the way that he made her help with things that were outside her comfort zone. It really helped her to see that there was more to her than she thought, even though she fought it all the way. My heart broke for her as she left Cameron again, still thinking that there was no way for her to have it all. But when she finally accepted the truth she did it in a big way - I loved the ending.
Cameron had loved Grace for years. During that brief time they were together when they were younger he had high hopes for a future for them. When she rejected his feelings and left for New York, he was devastated. In the years since, he has made a good life for himself in Crystal Point, working as a policeman. He's involved in the community, especially with children. He's never really moved on from his feelings for Grace and when she comes back those feelings return with a vengeance. He's horrified when he finds out about the accident that she was in and that she never told her family about it. He still wants Grace in his life and decides to do whatever he can to get her back. I loved his methods of getting his way and how he obviously believes that she has the ability to care a lot more than she thinks she does. He tries to show her that she can belong in Crystal Point but she's a lot more stubborn than he realizes. I loved the way that, as well as he can see into Grace and her issues, he is surprised when she seems to know him just as well. I loved the way that she made him look at his place in his family in a new way. He had his own issues with feelings of rejection that played into his relationship with Grace. He very nearly lost her again before he realized that he had to overcome those feelings and fight for her. I loved his astonishment at the end.