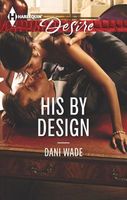 He's her boss. He'll do what he wants with her
Ziara Divan came from nothing and worked hard to earn her position at Atlanta's most prestigious bridal fashion house. So when her new boss Sloan Creighton tries to seduce her in a power play, she's not having it. She won't climb the corporate ladder right into the boss's bed...even if he's irresistible.
Sloan will have his way-in business and in pleasure. He'll regain control of his father's company, and he'll have this woman-not necessarily in that order. But just as his plans fall into place, Ziara's past threatens to tear them apart at the seams....
Good book. Ziara is happy with her job at Eternity Designs. The CEO, Vivian, is training her to move into the executive assistant job, when the late owner's son arrives. The business isn't doing well and he is stepping in to try to turn the company around. Her boss sends Ziara to act as EA to Sloan, with the understanding that Ziara will report back to her with what he is doing. Ziara is torn because she wants to be loyal to the CEO but she likes Sloan's ideas.
I liked Ziara a lot. She has worked very hard to get to where she is. She grew up with a mother who was a prostitute and swore that she would never move up the ladder by sleeping with the boss. She also dresses very conservatively in an effort to be less appealing. When Sloan arrives he is immediately attracted to her and starts to flirt right away. Ziara tries very hard to remain aloof and keep everything professional but she is also attracted to him. She also starts to see that what he is doing will be very good for the company. This creates a huge conflict for her since she still feels a lot of loyalty toward Vivian. I loved seeing the way that Sloan opened Ziara's eyes to the fact that she can still be professional and show her true self at the same time.
I really enjoyed her growing love for Sloan as she sees what he is capable of.
In spite of how far she has come on her own she still has major issues with her past. This creates some real trouble when her mother shows up and starts to make waves. I loved seeing Ziara have the confidence to stand up to her.
Sloan bugged me at first with his attitude toward Ziara. He really didn't seem to care that she was an employee and that seducing her would create huge problems for her including the possibility of losing her job. He was focused on his own wants and how he could use her against Vivian. I was glad that it didn't take too long before he began to see the error of his ways. It still took him awhile to see that he wanted more than a fling. I enjoyed seeing him interact with her. He could easily see the effect he was having on her but it seemed to take a long time for him to notice that she was also changing him. I enjoyed his battles with Vivian and the way he was so determined to make things right with the company. I loved the way he went about it and thought his friend Patrick was fantastic. Sloan's blindness when he was approached by Ziara's mother was irritating but not unexpected. I was very glad to see him wise up in time and loved what he said at the fashion show.