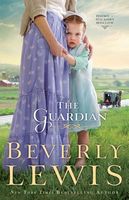 Series:
Home to Hickory Hollow
(Book 3)
When schoolteacher Jodi Winfield goes for a morning run, the last thing she expects is to find a disheveled little girl all alone on the side of the Pennsylvania road, clad only in her undergarments, her chubby cheeks streaked with tears. Jodi takes the preschooler home with her, intending to find out where she belongs. But Jodi is mystified when no one seems to know of a missing child, and the girl herself is no help, since she can't speak a word of English. It's as if the child appeared out of nowhere.

As the days pass, Jodi becomes increasingly attached to the mysterious girl, yet she is no closer to learning her identity. Then an unexpected opportunity brings Jodi to Hickory Hollow--and into the cloistered world of the Lancaster Old Order Amish. Might the answers lie there?
Very good book that deals with grief and how two very different women have dealt with it. Maryanna lost her husband in an accident leaving her to raise their four children without him. She has done very well but recent events have made her think that perhaps it is time to think of remarrying. When her youngest daughter goes missing she begins to question herself and the way she has been living her life. Her daughter's return by a young Englischer woman gives her a chance to help someone else. I really enjoyed Maryanna's contentment with her life and her love for her children and her faith. She started out very wary of Jodi and her possible influence on her family but soon realized that Jodi was a special person and could become a good friend.
She also draws the attention of two Amish widowers and must decide if she wants to take a chance on a new relationship.

Maryanna was also dealing with new feelings about her late husband's best friend Joshua. He seemed interested in courting her, but she had some issues with him that were making her unreceptive. I loved seeing the way that her friendship with Jodi also had an effect on the way that she looked at Joshua.
Jodi had come to Lancaster to house sit for her cousin and to try to deal with the grief of losing her sister to cancer. This grief had caused her to lose her faith in God and was also creating some stress with her fiance. When she finds a little girl on the side of the road she tries to find out who she belongs to - not easy when the child speaks no English. A suggestion from her cousin sends her to Hickory Hollow, where she reunites Sarah with her family. She is surprised to find herself so warmly welcomed by the Amish family and invited to visit often. She finds Maryanna's quiet faith comforting, and just being with her and her family begins to renew her own faith. I loved seeing Jodi's honest struggle with her grief and the realistic way it was portrayed. Her enjoyment of spending time with the Esh family goes a long way toward healing her grief. She was surprised to be invited to teach at the Amish school and worked very hard to make sure she didn't abuse the trust they placed in her. I loved seeing her become so close with the Amish people of Hickory Hollow and what a difference they made in her life. I loved the epilogue and how it showed what became of the friendship between Jodi and Maryanna.